JJ's story as told by his mother Dana
In July of 2012, JJ went for his 10 year check up. At the end of the visit we casually mentioned that JJ had been having some leg pain. It wasn't constant and would come and go with no explanation. There were no bruises, lumps, or redness; no fever or signs of infection, and it wasn't enough to keep him from going to school or martial arts classes every day. It wasn't something we were overly concerned about (more of a nuisance than anything) and not something we would have made an appointment for specifically. His pediatrician said it didn't look like anything serious but that she would do an x-ray to make sure and would call sometime in the next few days to let us know the results. Less than an hour later I got a call from the pediatrician telling me to come back to her office alone and to take the rest of the day off of work. When I got there she told me that the radiologist's report showed he had Ewing's Sarcoma, a rare type of bone cancer found in children.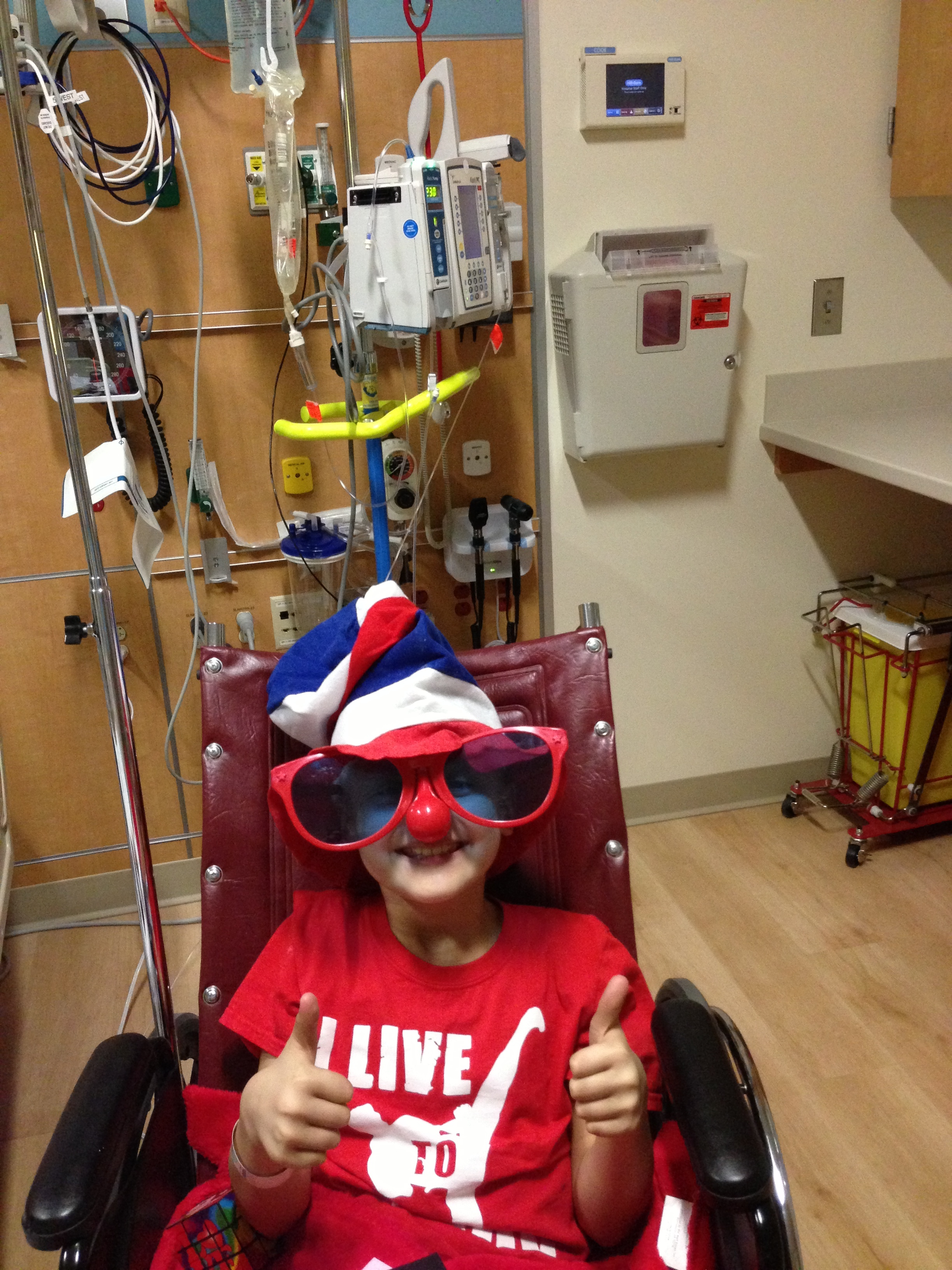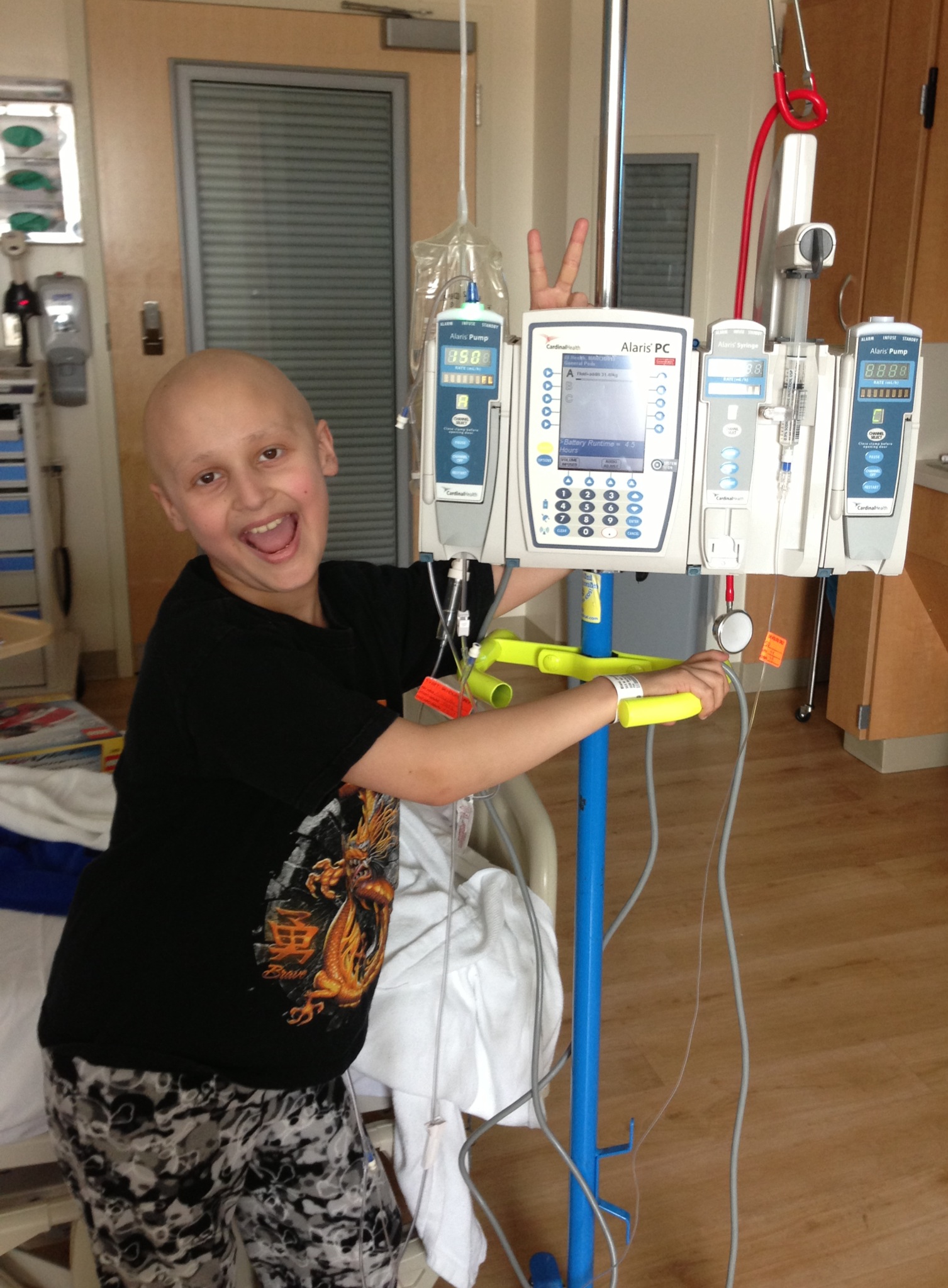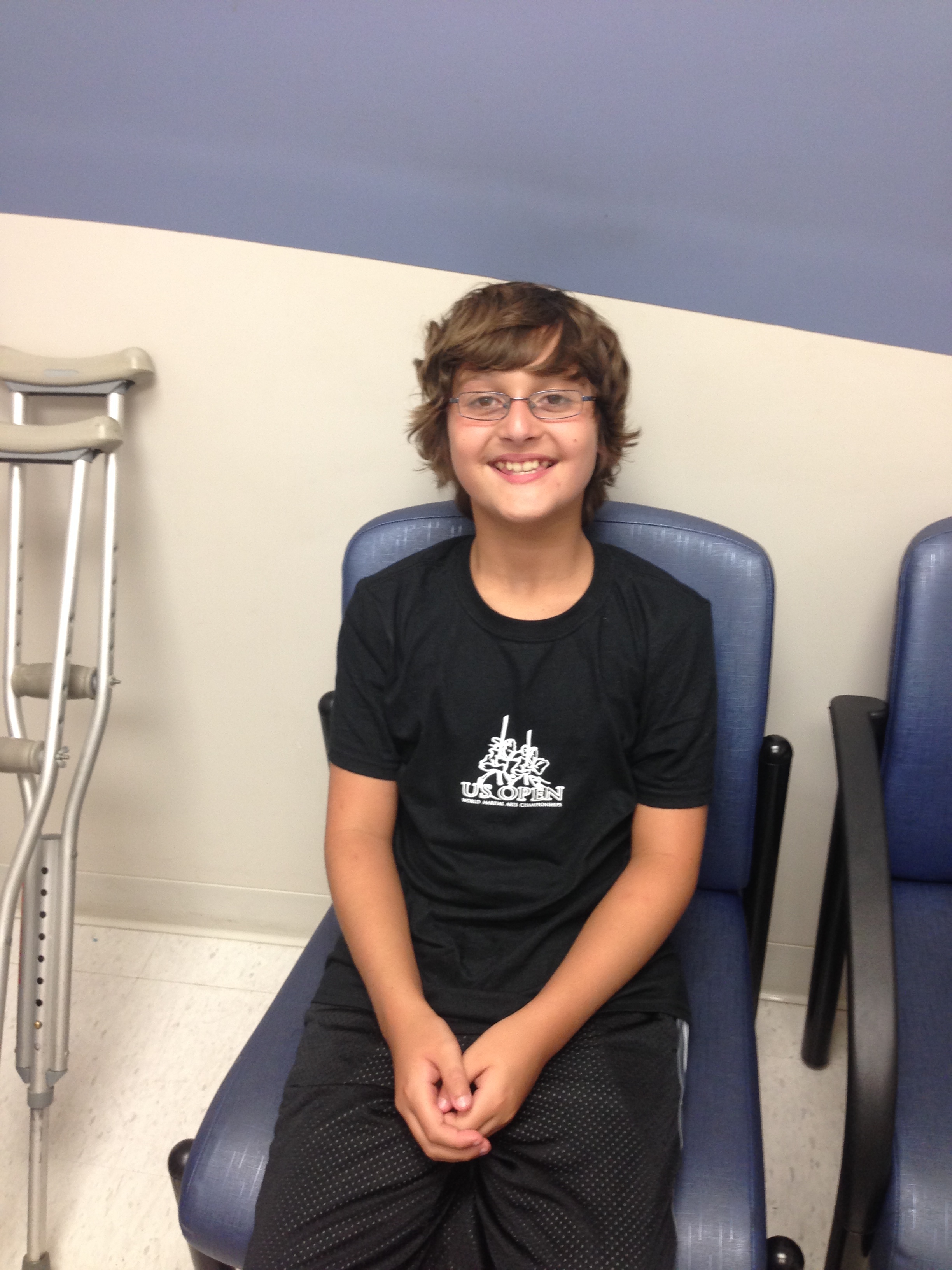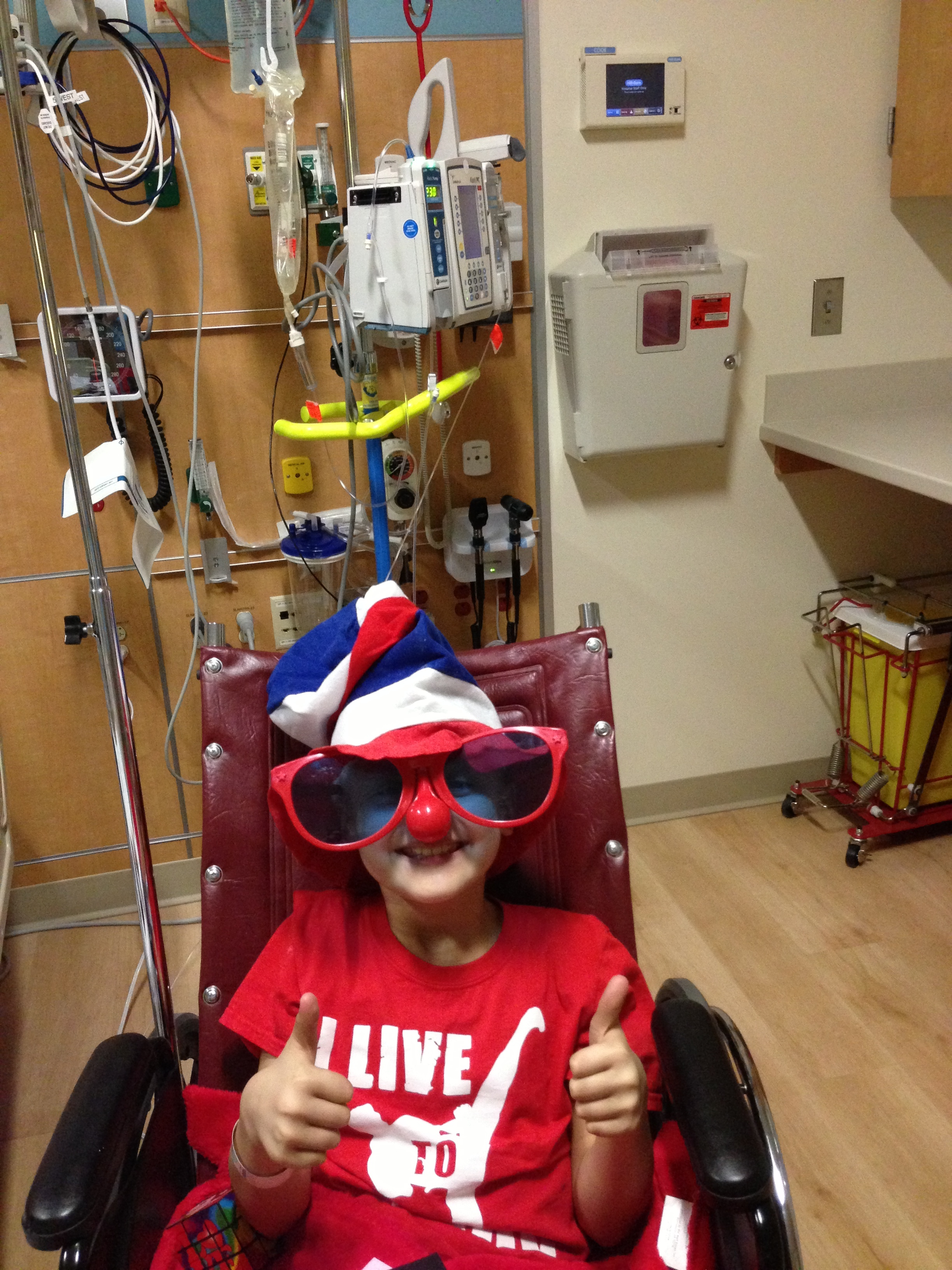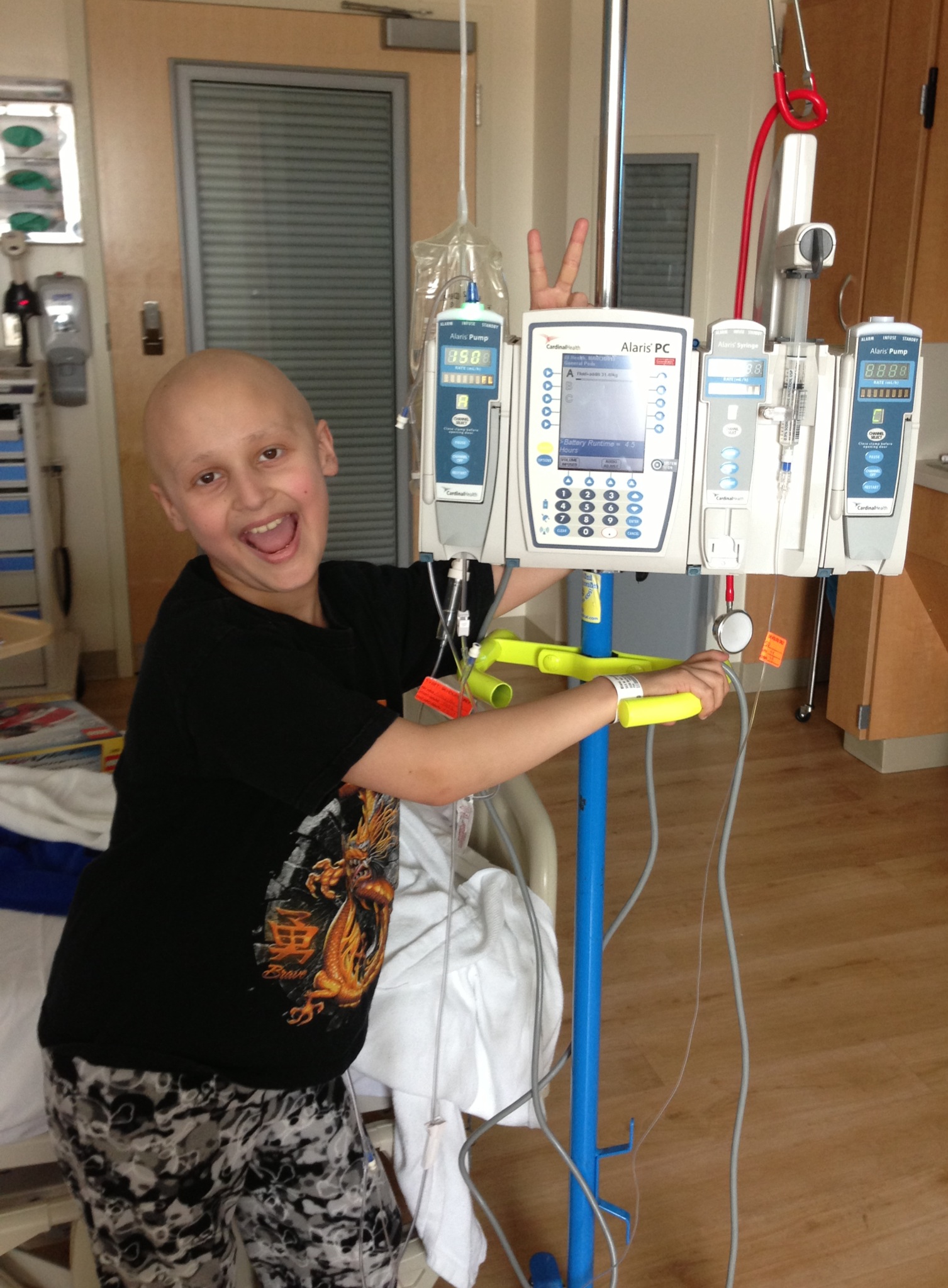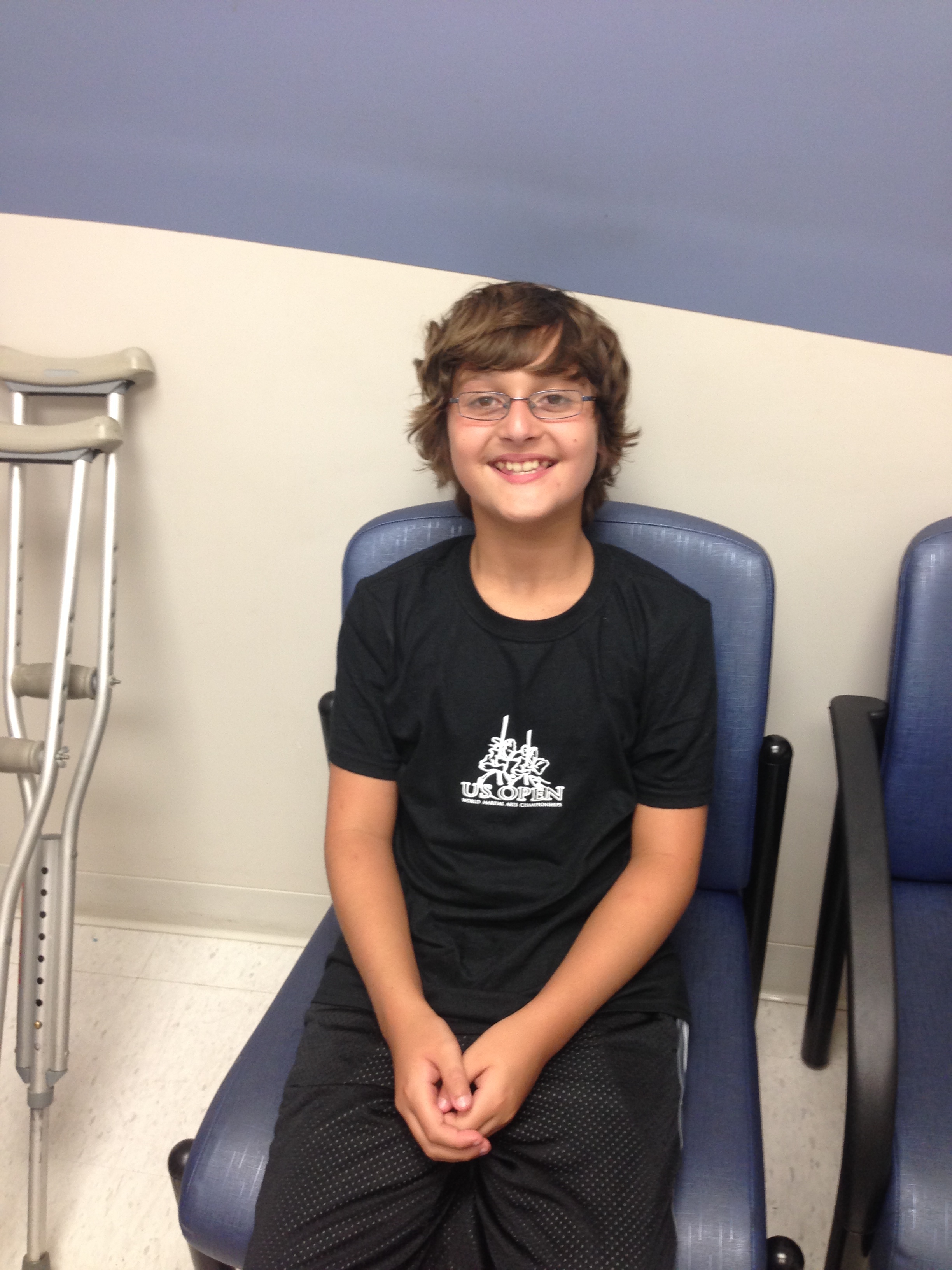 We went for an MRI that afternoon and on Monday morning we were at Riley's Hospital in Indianapolis to meet with the Oncologist and Orthopedic surgeon. Imagine our surprise when they both adamantly stated that although they didn't know what was wrong, they were positive it was not cancer. They scheduled a bone biopsy and on August 15, 2012 I got the call at work saying that JJ did in fact have Ewing's Sarcoma. The hardest thing I've ever had to do was to tell my 10-year-old child that he had cancer. JJ went through a year of chemo along with two limb salvage and reconstructive surgeries.
It's been three years since he was diagnosed and although JJ is still dependent on crutches to walk distances longer than a few minutes and deals with side effects from the treatment, he is currently cancer free and focused on living life the best he can. He is also working hard in school so that he can pursue a career in pediatric oncology so that he can help other kids battling cancer. He is truly my hero!